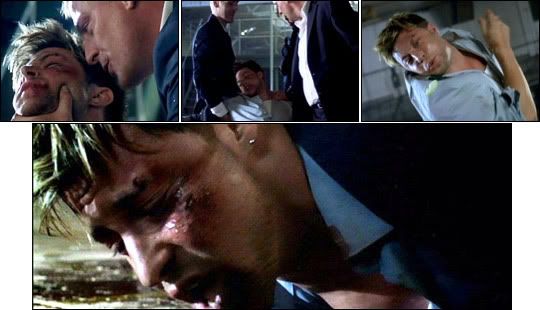 Beaten black and Blue ... shots from Duncan's new video
February 06, 2007

HERE'S pretty boy DUNCAN JAMES being left black and Blue in his new music video.
The controversial clip for new single Amazed – out on March 12 – sees Dunc beaten, kicked on the ground, tortured and then hung up to die by a Mafia-type mob.
It's all all long way from his Lycra-clad mishaps on TV's Dancing On Ice.
Fans in the office gasped in horror when they first saw the pics.
Duncan said: "I wanted to film a video that was a bit different and not what people expect."